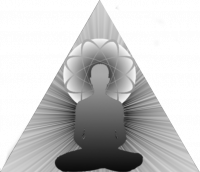 Scio-Buddhism
Faith and Philosophy Consistent with Reason and Reality
Welcome to our forums! The forums are brand new, so please help us get things rolling by posting new topics. Also, it would be great if you introduced yourself and told us a bit about yourself and your interest in Scionics, Scio-Buddhism, or anything else that's on your mind!
Don't worry too much about whether your threads are posted in the "right" forums or not; we can just move them as necessary. The main thing is just to post and get involved!
Scionics Philosophy
The Scionics Project was not initiated with the intention of creating any sort of religion at all. The purpose of Scionics was to create a fully-integrated, rational and reality-based philosophy. It eventually became apparent, however, that Buddhism (despite all sorts of mysticisms which have become associated with it over the centuries) has a rock-solid, non-mystical core set of beliefs and practices; furthermore, it also became apparent that this non-mystical core was completely consistent with Scionics Philosophy. Scio-Buddhism is the integration of this non-mystical core of Buddhism with the completely rational and reality-based Scionics Philosophy. Ultimately, all of Scio-Buddhism can be understood in terms of Scionics Philosophy.
No topics were found here