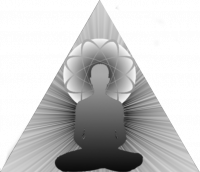 Scio-Buddhism
Faith and Philosophy Consistent with Reason and Reality
The Foundations of Scio-Buddhism
First Edition
Copyright © 2012-2018 The Scionics Institute
Copyright © 2012-2018 The Church of Scio-Buddhism
All Rights Reserved. No part of this book may be reproduced in any form, except for brief quotes in connection with a review or discussion of the concepts contained within.
Scionics Publishing may be contacted at: https://scio-buddhism.com/contact
This book is dedicated to alleviation of suffering of all beings everywhere, and hopes to be a catalyst for the happiness and enlightenment of all who receive its message.
Please help advance Scio-Buddhism by commenting:
We welcome all comments, positive and negative, about our work and our website. We are particularly interested in any errors you find, whether these be simple typographical errors, or errors in facts or logic. If reporting an error, please be as specific as possible in identifying it, so that we will be able to properly identify and assess it. You may leave a publicly visible comment below, or in our forums, or you may send us a private comment using our contact page.